We want to see you at Grace Farm!
Registration starts here!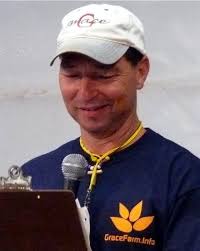 A Word From Our Director, Freddie Coile.
Grace Farm is a unique place with a unique atmosphere geared for connecting people to God. Here in the quiet and wild places, the Bible speaks in powerful ways. From the morning fires to the night skies, the moments here are packed solid with the revealing of truths from scripture, the pure joy of discovery, and the fun that happens when friends are together in the atmosphere of camp. If you are thirsty to know more truth, your time at Grace Farm will be like taking a sip of water from a fire hose! Come on, Grace Farm is waiting for you!